Season of Advent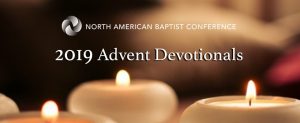 Thank you for joining us this Advent season—a celebration of God coming to live among us so that we could better know Him and have a relationship with Him—as we examine many of the names and titles for God throughout Scripture. Through Christmas Day, we are sharing short devotionals that we hope will inspire you to worship, encourage you to act, and help you prepare to celebrate the birth of Christ.
You can find these devotionals, or sign up to receive them in your email, at the link below.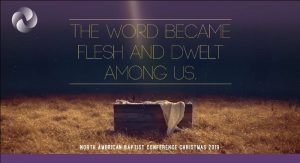 Christmas is the season we celebrate the incarnational God, when "the Word became flesh and dwelt among us" (John 1:14 ESV). Jesus invites us to also be incarnational, living as His representatives in our neighborhoods. Churches like Colonial Village Baptist are beginning to understand that this kind of incarnational living is an outgrowth of a missional life. All across the North American Baptist Conference, churches and leaders like Colonial Village and its pastors are recognizing that they will not grow or thrive if they continue to do church the way it has been done for the past fifty years. Instead, in an effort to be Christ's representatives in their neighborhood, they have been attempting to put into practice some of the suggestions from Cam Roxburgh, NAB's VP of Missional Initiatives. This has led to churches all across the NAB becoming refuges of hope in their communities.
Partner with us in this missional movement this Christmas.
Click here for more information
Church Planter of the Week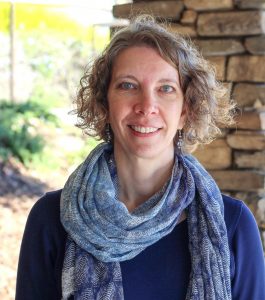 Shan Reed, NAB Missionary in Japan. Shan Reed has been serving as a long-term missionary in Japan since 2001. For the past ten years, she has been an integral part of the Komyo Christian Church family, which she helped plant with Paul and Melissa Ewing. They are now in the process of moving from being recognized as a church plant to becoming an established church. Shan has seen God at work in a lot of the areas of ministry she serves in, including with the Anointed Gospel Choir she is a part of, the English classes she leads, and the Bible studies she teaches. Pray for those within the Gospel choir Shan has built ongoing relationships with, that they would come to understand the truth behind the words they sing. Pray as well for the transition process for the church and their search for a Japanese pastor. For more information, visit nabonmission.org/missionaries/shan-reed.
Missionary / Church Planter of the Week