The Celebration of Lent

by Kent Carlson,
VP of Leadership Formation
The celebration of Lent is an ancient Christian tradition that begins on Ash Wednesday and ends on Easter Sunday (February 26 – April 12 this year). This ancient celebration provides an opportunity for all followers of Christ to submerge the smaller story of our lives into the grand and glorious story of God's ongoing redemption of this world through Christ. As we prepare our hearts and minds for the central event of the cross and resurrection, we are invited to live deeply into the reality of God's kingdom in our midst.
Our NAB Updates during this season will provide resources and practices to assist us in our Lenten celebrations. During the weeks ahead there will be:
A weeklong practice of morning and evening prayer and Scripture reading for anyone to practice alone or with family or a spouse.
An invitation to the practice of lament.
An exploration of the practice of solitude.
A practice of being with the vulnerable or marginalized among us.
A practice of blessing anonymously.
We encourage all of us, as the NAB family, to consider joining with other NABers throughout the world and enter deeply into this season of Lent as we celebrate the crucified and risen Savior in our midst.
Keep an eye out each week for resources designed to help you and your church family. Start today by reviewing any of the daily Lenten devotionals you may have missed.
Click below for daily devotions.
---
Spring Missions Sunday
Everything you need to promote Missions Sunday in your church—March 29, 2020
Each year, the NAB family unites as one on Missions Sunday to promote the work of NAB missions by showing a video and receiving an offering for the global work of the NAB. This year, Missions Sunday is on March 29, which is just a few weeks away. There is still time for you to visit www.springmissions.com to find the various ways to give, download resources, and help your church prepare to join in Missions Sunday.
You can also request customized resources for your church by clicking "Customized Resources" below. Keep in mind that the deadline for custom printed resources is March 9 and the deadline for custom digital resources is March 16.
Click below to download and request resources.
---
Upcoming Webinar
A conversation with Christopher J. H. Wright —Thursday, March 26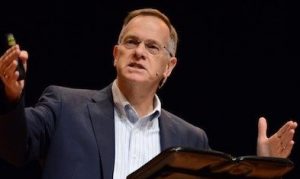 Pick up a copy of Cultivating the Fruit of the Spirit: Growing in Christlikeness, read it, and join us March 26, at 10:00 a.m. PDT, for our latest leadership webinar with the author, Christopher J. H. Wright. Our time together will focus on the church, the work of the Holy Spirit, and our journey into Christlikeness. Bring a curious mind and whatever questions you have for Christopher J. H. Wright. Our time promises to be a rich one, and we are grateful for this hour with this man full of great passion, integrity, and love for God and the church.
For more info and to register for the call, use the link below.
---
NAB Retired Workers' Retreat
A gathering of faithful people in Sumas, Washington, May 11–13, 2020

David Ibarra, Field Coordinator for Hispanics for Christ in Rafaela, Argentina. David has spent roughly twenty years planting churches across central and northern Argentina. Pray for David's ministry with Hispanics for Christ, training pastors and planting new churches, even as he continues to serve as pastor of Iglesia Jesucristo Mi Esperanza. Ask God to give David great strength and wisdom as he helps the church reach those in Argentina for Jesus Christ. Pray as well for Iglesia Jesucristo Mi Esperanza as they seek to engage their community. For more information, visit the Hispanics for Christ website at www.hispanicsforchrist.org.
---
New NAB Missionaries
The Gaudio family preparing to plant a church in Japan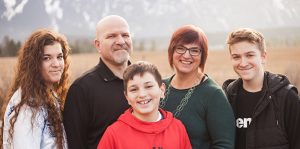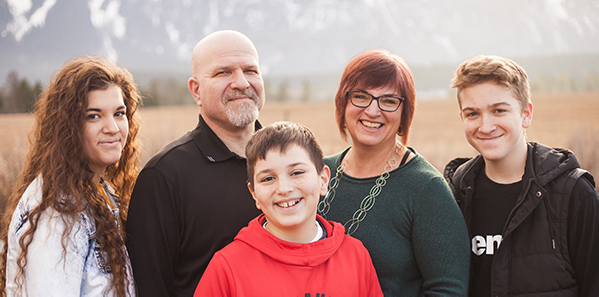 We are incredibly pleased to announce that NAB pastor Raffaele Gaudio, his wife Sylvia, and three of their five children—Lydia, Ezra, and Jude—are in the early stages of fundraising to join NAB missionaries in Japan to work in church planting.
Click the link below to get to know the Gaudios and see how you and your church can get involved.