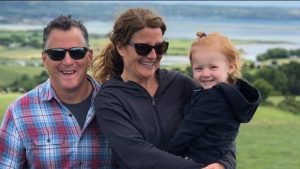 Pay it Forward Campaign
In response to the COVID-19 pandemic and its potential negative impact on our community, Grace Community Church in Detroit, Michigan, has formed a partnership with a local restaurant to provide free takeout meals to those who need it most.
Grace contributed $6,000 of seed money to Garrido's Bistro in Grosse Pointe Woods to kick off a pay-it-forward campaign. Our hope was to get an effort rolling that would help small businesses flourish, bless people with a free first-rate meal, and give others an opportunity to rally for the cause.
We promoted this initiative through social media and other platforms. We started with inviting people to order a meal from Garrido's or any other local restaurant and pay double in order to provide a free meal for someone else. Then we followed with getting the word out that anyone in the community who is frontline medical personnel, a senior citizen, unemployed due to the crisis, immunocompromised, or quarantined could contact Garrido's for a free meal. Volunteers from our church are on call to make personal deliveries.
The response has been enthusiastic on all fronts. People are buying meals and paying it forward – stretching our starter funds even further. Tired hospital personnel, overwhelmed clinic staffs, and families in need have been enjoying free meals with a note from Grace attached as a heartfelt expression of a community's gratitude. And Garrido's doors remain open as a reminder that we are all in this together.
---
A Word from our NAB Moderator
As all of you know, Dan Hamil ended his tenure as the executive director of the NAB on March 20. Allow me to restate here how grateful we all are for Dan's six years of service to the NAB as our executive director. He truly served us with great skill and a good heart. He will be missed by all of us.
---
Ministry Amidst Pandemic
A Resource Center for Your Church
In these unprecedented times, the NAB International Office continues to strive to be a resource to NAB churches, pastors, and leaders. One of the things we thought would be most useful would be a hub filled with resources curated especially for the NAB family. Not everything was created or written by a member of the NAB, but all of these articles, links, and resources come with the recommendation of trusted members of the NAB family like you. If you find anything on this page useful to you and your church, let us know. More importantly, if you find other resources or articles that you have found useful, share them with us so we can add it to the page for the rest of the NAB to use.