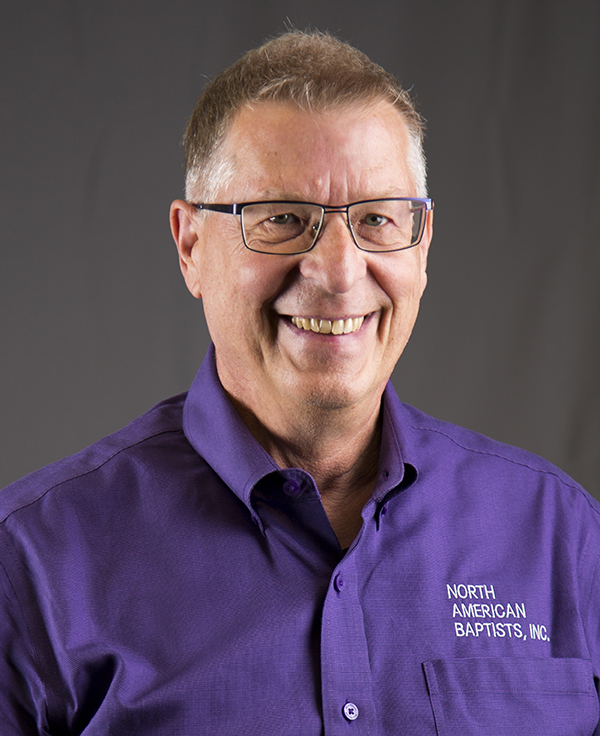 Hello Friend,
For most of us, this has not been an easy year. I don't think I need to highlight the ways that 2020 has been a year of isolation, division, and pain. We've all experienced this to some degree. What is more influential than the difficulties of this year is the ways God continues to be on the move within our lives and within the NAB. Looking at the four ends of our conference – missional ministry, international missions, leadership formation, and ethnic partnerships – we can clearly see God at work.
Within the missional ministry of church multiplication, many of our planters found themselves without a place to meet beginning in March. Yet God too was in this. New Story Church in Buffalo, New York, used this opportunity to create online content earlier than anticipated, which provided them with a vibrant community of believers on mission with God in their lives even before they launched. CityWalk Church in Yuba City, California, has seen their local partnerships flourish and their small group ministry deepen. More than a dozen church plants supported by the NAB are continuing to follow God on their missional/formational journey.
In the realm of international missions, two families are currently fundraising to join existing missionary teams. The Gaudios are planning to serve as church planters in Japan, and the Bergmans will be joining the camp development team at Camp Falcon Rock in Romania. In addition, we are in the late stages of recruiting and signing a couple who will be serving alongside Nick and Iris in East Asia.
Even though the 2020/21 Blue Ocean cohort has been delayed due to COVID-19, God is teaching us how to be innovative in following the missional/formational path He has set before us. Both Ethos and Blue Ocean have moved online, which has opened doors for future efforts. The yearly gathering of Blue Ocean has become a monthly time of encouragement and challenge. Just in the first three calls, Roy Searle from the Northumbrian Community in England, David Fitch, Doug Paul, and Alan Hirsch have all shared from their deep wells of knowledge and experience, and there are still a number of gatherings to go in the year ahead.
Part of our efforts to foster ethnic partnerships is our ongoing effort to stimulate dialogue on cross-cultural engagement. A number of conversations have taken place through webinars, including my interview of pastors Wayne Stapleton and Norflette Shumake in June, which broke an NAB record for webinar attendance. We are continuing to seek ways to kindle these types of dialogues in our churches and communities.
None of these efforts take place in a vacuum. Without partners like you from all across the NAB, we would be hard pressed to this same level of training and support. Considering giving a year-end gift of $50, $100, or $500. Your ongoing commitment will bolster the Gospel work taking place through the NAB in your region and around the world.
In God's generous grace,
Dan Heringer
Interim NAB Executive Director