Update on the Crisis in Cameroon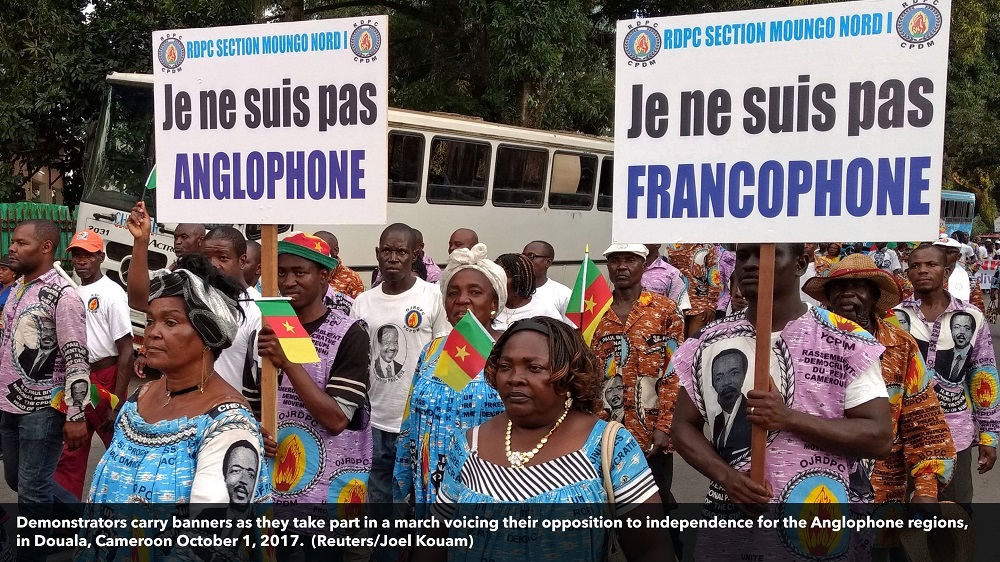 The recent socio-political crisis in Cameroon that started in November 2016 continues to grow, adversely affecting the life, commerce, and education of the population, especially in the two Anglophone regions of the country.
With a security advisory team, Calvin Hohn, NAB field director and director of Cooperating Missions for the Cameroon Baptist Convention, daily assesses the security situation in the areas where missionaries live. He reports:
From our most recent security risk analysis, while we know that there is some risk in remaining where we are, we believe the benefits of our remaining outweigh the risks at this time. As missionaries, one of our biggest challenges is knowing the right thing to do. In light of God's Kingdom ministry, the right thing may not always be the safe thing. Safety and security may be high western values, but it is a value that is often not afforded to our non-western brothers and sisters in Christ. We want to make sure that we do not trade the idolatry of security for the biblical values of the Kingdom.
Read the entire update from the NAB, including an article about the current crisis, by clicking below.
Onward, Summer Edition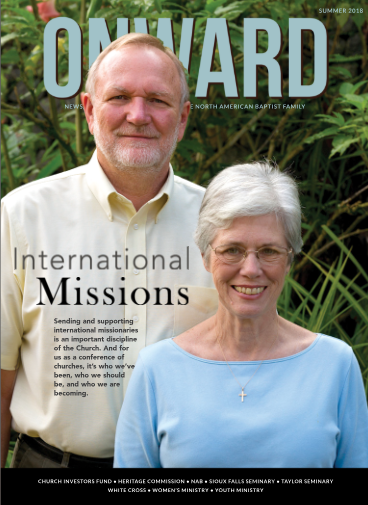 The most recent edition of Onward explores the theme of International Missions. It focuses on how sending and supporting international missionaries is an important discipline of the Church. And for us as a conference of churches, it's who we've been, who we should be, and who we are becoming. Look for it in your mailbox, or find the digital copy at the link below.
Missionary of the Week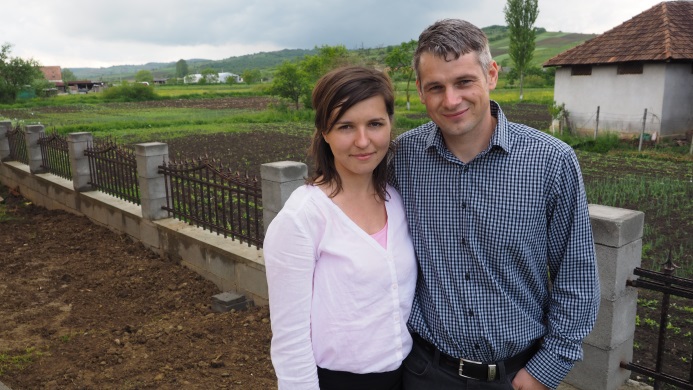 Tamas and Tunde Modi, National Missionaries, Romania. Tamas and Tunde work with Paul and Tanya Gericke and Vern and Gloria Wagner at Camp Falcon Rock. Tamas, with his background in construction, is the camp director, and Tunde, who comes from a legal background, serves as the administrator, so they are well suited for their respective responsibilities. They are native to Romania, but are supported by NAB churches to enable them to serve as God has called them. This past December, they had their first child, a healthy baby girl they named Jazmin. Tamas is scheduled to take part at Triennial at the end of this month, so pray for safe travels for him, especially while he is away from the rest of his family. Pray as well for the continued fundraising and development of Camp Falcon Rock. For more information, visit nabonmission.org/missionaries/tamas-tunde-modi.