Prayers for Christians in China
Please join us in praying for the church and Christian workers throughout China. Regulations for Religious Affairs went into effect in China in February, giving the government more control and setting requirements for religious organizations to be registered with local authorities. Recent arrests of leaders and members of some of these unregistered churches highlight the risks and increased pressures for Christians in China. Read more about some of the recent incidents at the article below.
Continue to pray for this situation, the church, and those being affected by the laws and newer regulations.
Heritage Horizons Latest Edition
The Heritage Horizons is the newsletter of the North American Baptist Heritage Commission that was first published in October 1992 by Editor Berneice (Bee) Westerman. Throughout the years, these newsletters have been a near constant, and we are happy to share that Randy Tschetter and Darlene Frueh have produced the latest edition of Heritage Horizons. We are honored to have Randy and Darlene serve as staff for the Heritage Commission, assisted by some wonderful volunteers. Click below to read it! Thank you to those who have so faithfully been committed to the preservation of our NAB heritage.
You can also see previous editions at nabconference.org/heritage-horizons/.
Missionary of the Week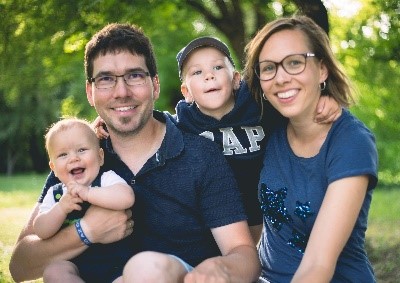 Laci and Eszter Daróczi-Csuhai, National Missionaries in Hungary. Laci is a master trainer with the Misszió az Egészséges Közösségekért (MEK) Team in Hungary. He is responsible for teaching advanced Community Health Evangelism to CHE leaders and workers in Hungarian-speaking areas through vision conferences, training seminars, and development courses. Recently, Laci, another MEK staff member, and a team of volunteers from two NAB churches transformed two shipping containers into a mobile community center for the Roma in Boldog, Hungary. Eszter also works with MEK, setting up and leading MEK's Women's Cycle of Life and children's training programs. Pray for their continued work with MEK. Visit nabonmission.org/missionaries/laszlo-daroczi to find out more information about their work and the work of MEK in Hungary.