A Review of Without a Passport
By Caryn Young
Director of Administration, International Missions
A Review of Without a Passport: Reaching the Global Community Living in Our Community by D.H. Bud Fuchs
Ultimately, this book has the potential to surprise you. Reading Without a Passport just might reveal what is in your heart that you were not aware of and make you aware of others around you whom you had not noticed before. Whatever is discovered – fear, prejudice, great love for others, gift for hospitality, curiosity, a new calling – there are great things to be learned in these pages. I would encourage you to read Without a Passport and then listen for what God might do in you and through you in your neighborhood.
Click below for the full review from Caryn as well as information on where to find the book.
Onward, Spring Edition
The most recent edition of Onward plunges into the areas of rest, solitude, and Sabbath. We all know the excuses. We all know the external demands. We all know that we have a tendency to believe that our particular life situation requires that we live our lives exactly the way we are living them. And yet our souls grow thin and tired. Our hearts grow smaller. Our faith weaker. And God, in His grace and goodness, gently reminds us that we are to regularly rest from our labors, attend to our souls, and remember that there is one God, and we are not Him.
Onward will be in mailboxes this week. You can also click below for the digital version online.
Servant Link and 2019 Retired Workers' Retreat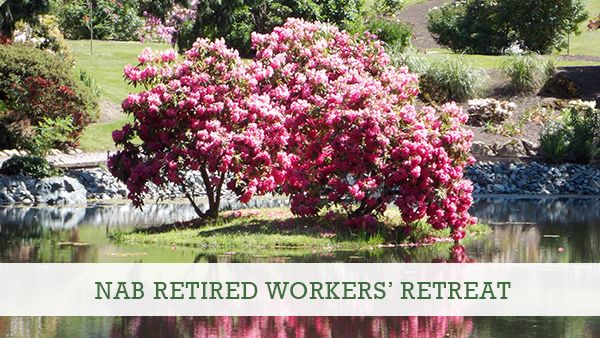 The latest Servant Link, NAB's publication that connects retired NAB workers with one another, with the NAB, and with God, is now available online! Check it out below.
This year's Retired Workers' Retreat is coming up May 13–15. Registration opens today. Click below for more details, and save the date to attend this year's retreat in the beautiful Sumas, Washington.
Church Planter of the Week
Eduardo Buldain, Field Coordinator for Hispanics for Christ in Buenos Aires, Argentina.It was at a Bible Institute when he was eighteen that Eduardo heard God's call for his life, to serve Him by planting churches. For more than thirty years, Eduardo has been doing this all across Argentina. He has taught church planting at Word of Life Bible Institute in Buenos Aires, Argentina, and mentored many young pastors. In Buenos Aires, pastors are being prepared at the Pastor Training Center, which Eduardo founded. They have been training pastors since 2010, equipping them for ministry and sending them out to serve in churches across Latin America. Pray for Eduardo and his ministry through Hispanics for Christ. To learn more about Eduardo and his work with HFC, visit www.hispanicsforchrist.org.