Explore NAB Podcast: Episode 4


In this final episode of the church planting series, Stu Streeter, the NAB VP of Church Planting, leads a discussion with Chris Finchum, John Cassidy, and Jamie Hamblet on methods of sermon preparation. They also delve into the steps they take to ensure as pastors they are continuing to care for their own souls even as they lead their churches.
Listen to the Explore NAB Podcast
Missional Voice: Volume 2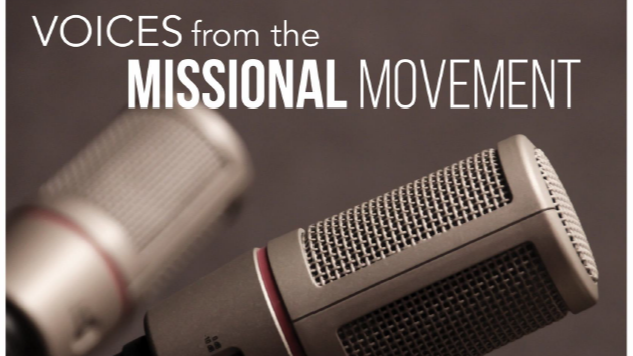 We are in need of some good news – some really good news. In a day and age where we hear so much bad news, many are losing hope and feeling disillusioned by life on a daily basis. It's easy to wonder what difference would be made in our society if there were a group of people who were known for exuding the Good News.
Isn't there supposed to be such a people? Aren't we to be such a people?
Lesslie Newbigin's book, The Gospel in a Pluralistic Society, was one of the first in our era to draw attention to the importance of the Gospel of Jesus in an increasingly secular environment. His work encouraged many others around the globe not only to reflect more on missiological issues but indeed to rethink how we see Scripture. This has led to some wonderful reform in our understanding of who God is and how He is at work in the world, hard work that the Gospel and our Culture Network (GOCN) has been doing in North America.
The Missional Voice is one effort to keep the theologically rich content of the GOCN and Newbigin and yet put feet (or at least language) to what it is that we think God is doing in North America. Below you'll find a link to Volume 2 of The Missional Voice. Volume 1 was sent out in May and can also be found at the link below. These collections of articles from various theologians and practitioners aim at making us stay true to a biblical hermeneutic and yet foster an imagination for how God may be leading His people to join Him on mission in North America.
We invite you to read, apply, and respond concerning the content of these articles. Volume 2: Gospel, Kingdom, and Leadership is available now by clicking the link below. We have been successful in the writing of these articles if, by some change, the Spirit of God uses them to cultivate a heart for joining Him on mission and spur an action that comes from the people of your church. We welcome all questions and comments about these articles. Please connect with Cam Roxburgh, VP of Missional Initiatives, at croxburgh@nabconf.org or 778‑863‑4471.
Click to read Volume 2: Gospel, Kingdom, and Leadership
Missionary of the Week

Marijana Čizmanski, National Missionary, Serbia.Marijana works alongside Ron and Jeannie Seck and is leading the development of Community Health Evangelism ministries in Serbia. Marijana has a background in hospice care and social services, both of which have helped shape her love for those in great need. Last month she completed a two-month, fourteen-church tour with Ron and Jeannie of partnering churches in the United States, sharing about the outreach and community development work Marijana and her team are a part of in Serbia. In September, she will be overseeing the construction of a community center in the community of Donji Petrovac with the assistance of villagers and teams from North and South Dakota. Pray for the ongoing relationships Marijana and her team are building in this community, as well as the other communites they serve. For more information, visit nabonmission.org/missionaries/marijana-cizmanski.