Responding to the Coronavirus in Your Church
NAB Executive Team
For many, Covid-19 seems to produce two opposite reactions: A kind of cynicism that minimizes the actual risk and ignores those who are most vulnerable to the disease; or a kind of panic and fear that overreacts and stockpiles items for themselves. Neither is the way of Jesus. It was followers of Christ who…
Read more and access resources
---
Morning & Evening Prayers
Pastor Matt Styles – Trinity Baptist Church, Sioux Falls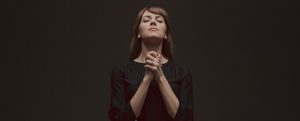 For many of us, we desire to pray, but we are not sure how.  We are easily distracted, but not sure what to do. We want to pray regularly, but we wonder if there are topics of prayer that we have not thought of. We ask ourselves, "Is there another way to pray?"
The good news is that I think there is. It is called an Order of Prayer.
Think of an Order of Prayer as a tomato cage. A tomato cage may look like a structure that restricts the plant, but a gardener would tell you that the cage is a tool that assists in the growth of the plant. It is true that a tomato plant can grow without a cage, but the surrounding cage provides a structure for the plant that supports its growth and encourages its fruitfulness.
In the link below you will find a full week of morning and evening Order of Prayer organized by Matt Styles of Trinity Baptist Church, Sioux Falls.
Continue reading and get daily prayers
---
Spring Missions Sunday

We encourage you to download the video and play it in service on Mission Sunday, March 29.
It is specifically because of the current crisis in Cameroon—not in spite of it—that many individuals are hearing and responding to the life-giving message of the Gospel. In fact, the Gospel is moving forward in incredible ways as God uses this conflict to spread His Word to people who otherwise might not have heard the Good News. Much of this is possible in part because of the generous support of many within the NAB family, churches and individuals like yours.As March 29th draws near for our NAB Missions Sunday, we encourage you to use any of the resources created to tell the story and invite your people to take action.
I'd like to see all the Mission Sunday Resources
Yes, create customized resources for me
---
Less Than Two Weeks before Our Next Webinar
A conversation with Christopher J. H. Wright
Thursday, March 26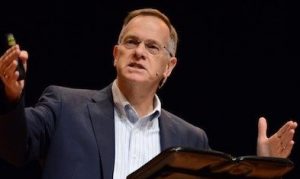 Pick up a copy of Cultivating the Fruit of the Spirit: Growing in Christlikeness, read it, and join us March 26, at 10:00 a.m. PDT, for our latest leadership webinar with the author, Christopher J. H. Wright. Our time together will focus on the church, the work of the Holy Spirit, and our journey into Christlikeness. Bring a curious mind and whatever questions you have for Christopher J. H. Wright. Our time promises to be a rich one, and we are grateful for this hour with this man full of great passion, integrity, and love for God and the church.
For more info and to register for the call, use the link below.